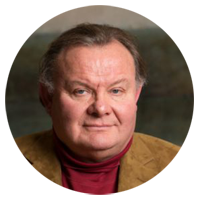 Charles Mallory
Founder and Chief Executive Officer
Continuing a Connecticut family history in the shipping industry dating back to 1816, Charles Mallory founded one of the nation's leading shipping brokerage firms, MJLF, in 1979. In his 30 years leading the Stamford, Connecticut-based company, he brokered the sale, purchase, and charter of some of the world's largest tankers, helping MJLF become one of the leading international shipping brokers. In addition, Mr. Mallory successfully pursued real estate development and launched Clearview Investment Management in 1991, focusing largely on waterfront assets along coastal Connecticut, and increasingly on the hotel industry.
Over the past 20 years Mr. Mallory developed two signature independent brands, Delamar and, with Randall Salvatore, Hotel Zero Degrees, and went on to expand efforts westward, with the purchase and renovation of two historic hotels in Alpine, Texas. Mr. Mallory serves on the boards of the Mystic Seaport Museum, America's premier maritime museum, the Shelburne Museum, and the William Pitt Foundation.
Ms. Fogg joined Clearview in October 2013. Ms. Fogg has over 35 years' experience in real estate development, construction lending and regulatory compliance. Prior to joining Clearview, Ms. Fogg was the Debt Specialist at Spinnaker Real Partners, where, since 2002, she was responsible for both the equity and debt, reporting to investors and lenders. Before Spinnaker, Ms. Fogg was a construction lender for various Fairfield County, Connecticut banks. Ms. Fogg started her career as a Bank Examiner for the FDIC in New York. Ms. Fogg has a BS in Finance from George Mason University.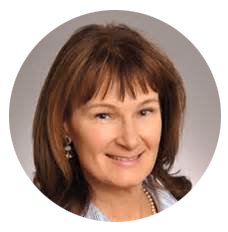 Jessica D. Fogg
Senior Vice President Finance
Valerio Zambrano
Chief Investment Officer
Mr. Zambrano is responsible for the origination, structuring and closing of Clearview's investments. With 20 years of working experience spanning across real estate and finance, and international business experience having lived and worked for several years in Rome, London, Luxembourg and NYC, Mr. Zambrano is in an unique position to bring a wealth of knowledge and experience of domestic and international financial markets, a deep and detailed understanding of investment structures combined with a result driven approach to real estate investing.
Mr. Zambrano previously worked for nearly a decade at J.P. Morgan Chase as Vice President of Corporate Strategy, and held various other positions in their Asset Management division in NYC and London, as well as in the JPMC Hedge Fund division in Luxembourg. Prior to J.P. Morgan Chase he worked in several finance, accounting and audit functions at various other firms including Grant Thornton. Mr. Zambrano is a certified financial advisor, has a Master's Degree in Corporate Finance, and graduated from Luiss University in Rome, Italy with summa cum laude.
Dixon serves as Director of Business Development. He assists on all new development projects while also supporting day to day and operational functions across all of Clearview's portfolio assets. Prior to Clearview, Dixon worked for Newmark Knight Frank in their Manhattan Headquarters in office leasing and investment sales. Dixon also served as an operations analyst for XAND, a subsidiary of Boston based ABRY Partners in the roll up and ultimate sale of its northeastern Data Center portfolio. Dixon holds and B.S. in Economics from St. Lawrence University and is a licensed real estate sales person in New York and Connecticut.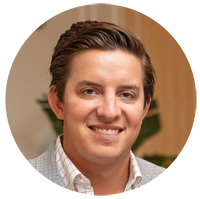 Dixon Mallory
Director of Business Development